Southeast Light
Block Island, Rhode Island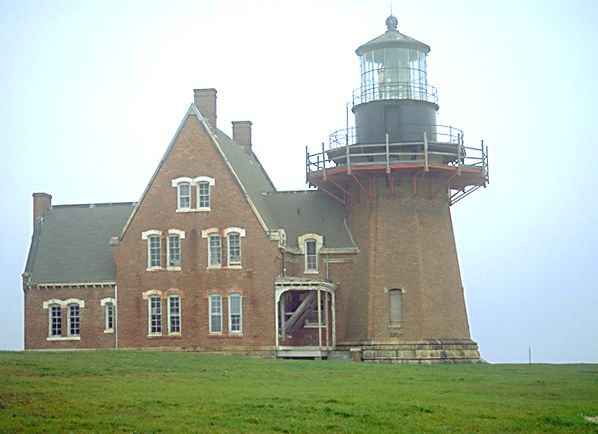 ---
If you get the chance, go to Block Island. It's a resort that doesn't get the publicity of its Cape Cod neighbors, but park your car in Galilee, catch the ferry, and take a chance.

Southeast Light is one of two on the island. It is a massive Victorian brick structure straight out of a Gothic mystery. It was built in 1873, and is the highest above sea level of any New England lighthouse. It features a magnificent first-order fresnel lens built by the Henry Lapante Company of Paris for $10,000. The light flashes a unique green.

Southeast Light was recently moved back from the eroding Mohegan Bluffs, and scaffolding is visible in this photo, as restoration continues. The light is an easy one-mile walk from town.
---